EU MARITIME POLICY - HELLENIC INSTITUTE FOR STRATEGIC STUDIES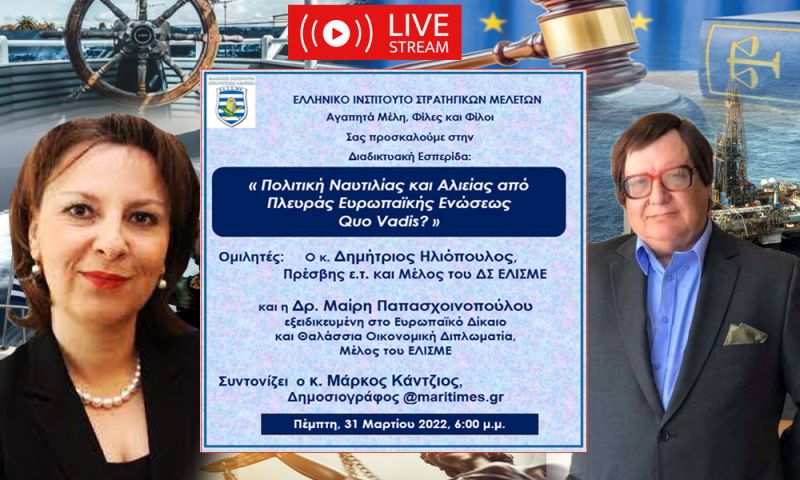 It was an honour and pleasure to discuss EU Maritime Policy with Ambassador Dimitris Iliopoulos ( and Maritime Journalist Markos Kantzios https://maritimes.gr/el/  ) at the invitation of the Hellenic Institute for Strategic Studies (ELISME).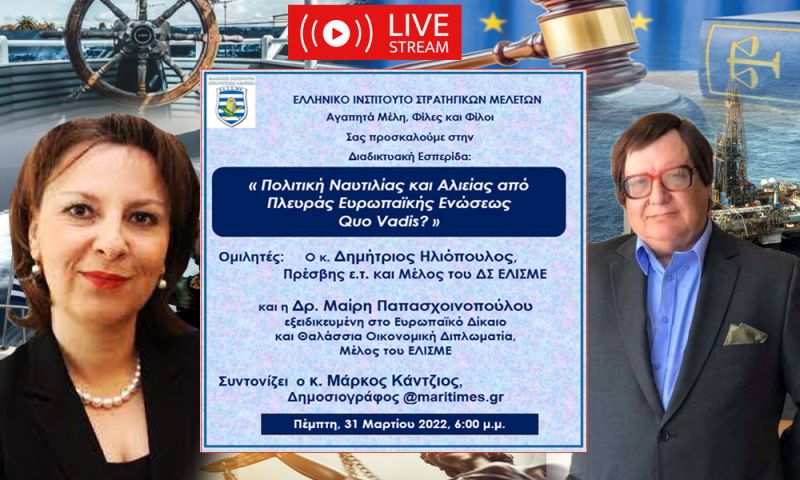 Many thanks to the President of ELISME, Ret. Lieutenant General Giannis Baltzois and to ELISME- Members for a lively event and informed debate on the significant geostrategic implications of EU Maritime Policy for Greece.
LINK to Livestream: https://lnkd.in/demk5RKw
WE ARE READY TO ENGAGE IN INTERNATIONAL MARITIME DISPUTES WITH PRUDENCE AND DISCRETION