MARDIPLO ON MARITIMES TV & NET24 WITH MR. KANTZIOS & MR. MPARDOUNIAS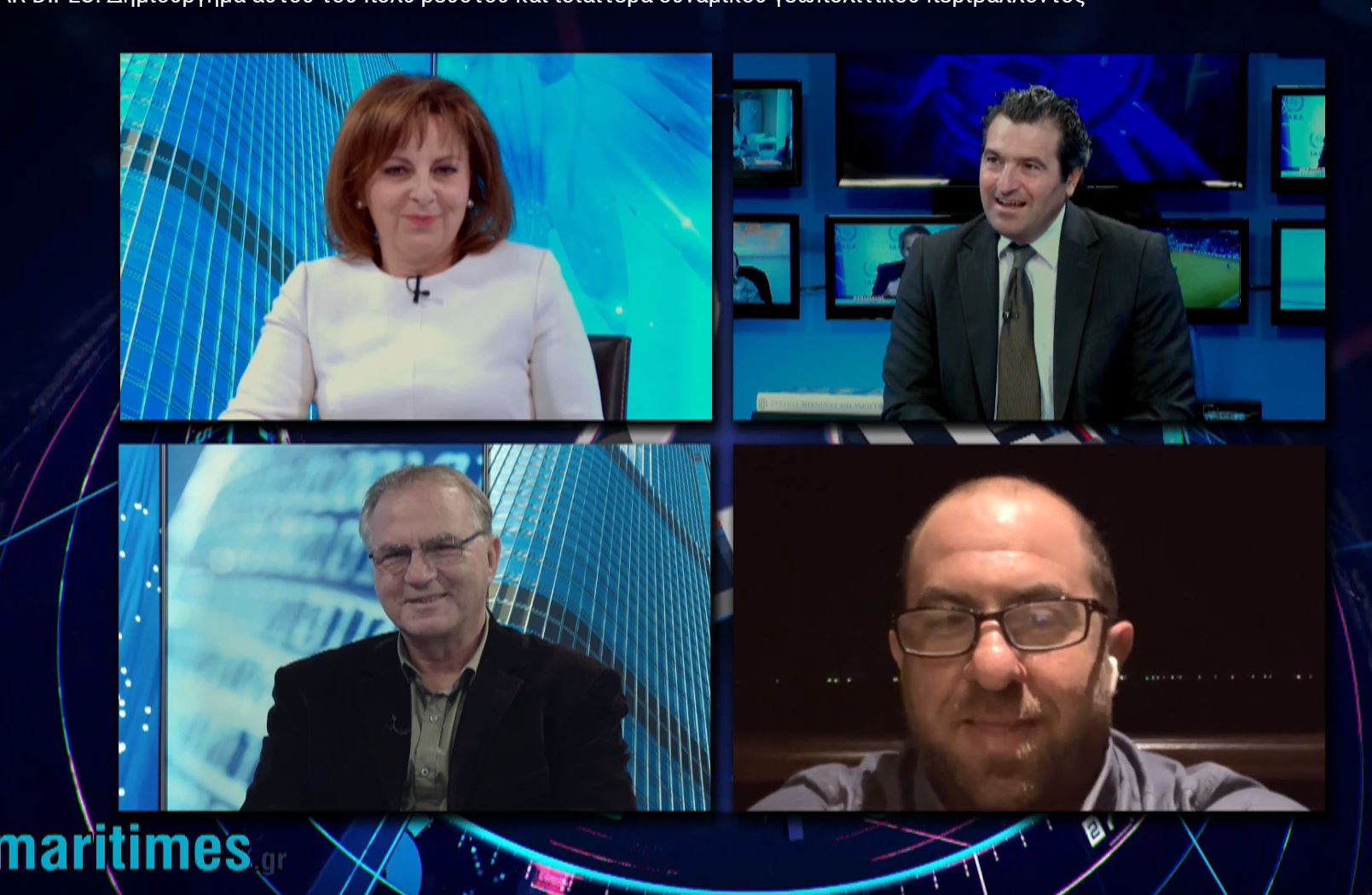 MAR-DIPLO is the world's leading service provider of Corporate Diplomacy to the Shipping Industry.
Dr. Mary Papaschinopoulou & Mr. Neofytos Kourtesis, Founders of MAR-DIPLO, gave an exclusive interview on Maritimes.gr TV in cooperation with Web Channel NET24. The interview was held by Mr. Kantzios & Mr. Mpardounias.
You may find here the entire interview in Greek.  It is also broadcast on the alternative Greek Channel RISE TV and on 12 other regional stations ( Athens, Greece).
Dr. Mary and Mr. Neofytos presented the innovation of the project while emphasizing the exclusivity of MAR-DIPLO on the market:
"Maritime Corporate Diplomacy does not exist in the market, at least in the European region, for this it is considered a very innovative idea and tries to resolve – mainly through communication – unresolved and chronic maritime issues with the cooperation of both public and private entities around the world".
WE ARE READY TO ENGAGE IN INTERNATIONAL MARITIME DISPUTES WITH PRUDENCE AND DISCRETION