MARDIPLO BECOMES A MEMBER OF THE ARAB-HELLENIC CHAMBER OF COMMERCE AND DEVELOPMENT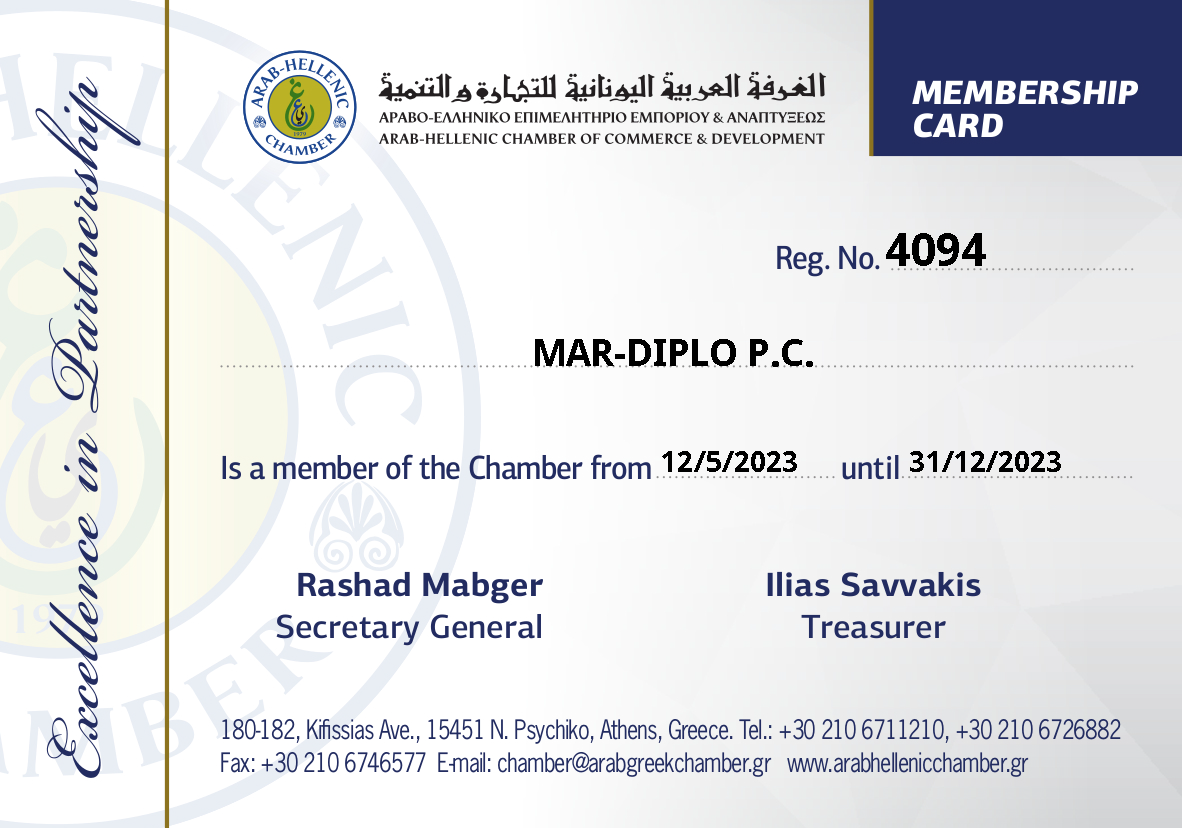 It is our great pleasure to announce that MARDIPLO has recently become a member of the Arab-Hellenic Chamber of Commerce and Development.
We would like to express our sincere thanks to the Secretary General, Mr. Rashad Mabger and his team for welcoming us into their community.
We are grateful to be part of the institution that actively promotes cross-cultural understanding and economic cooperation, and provides a platform for its members to foster stronger ties, expand their network and contribute to the economic development of both regions.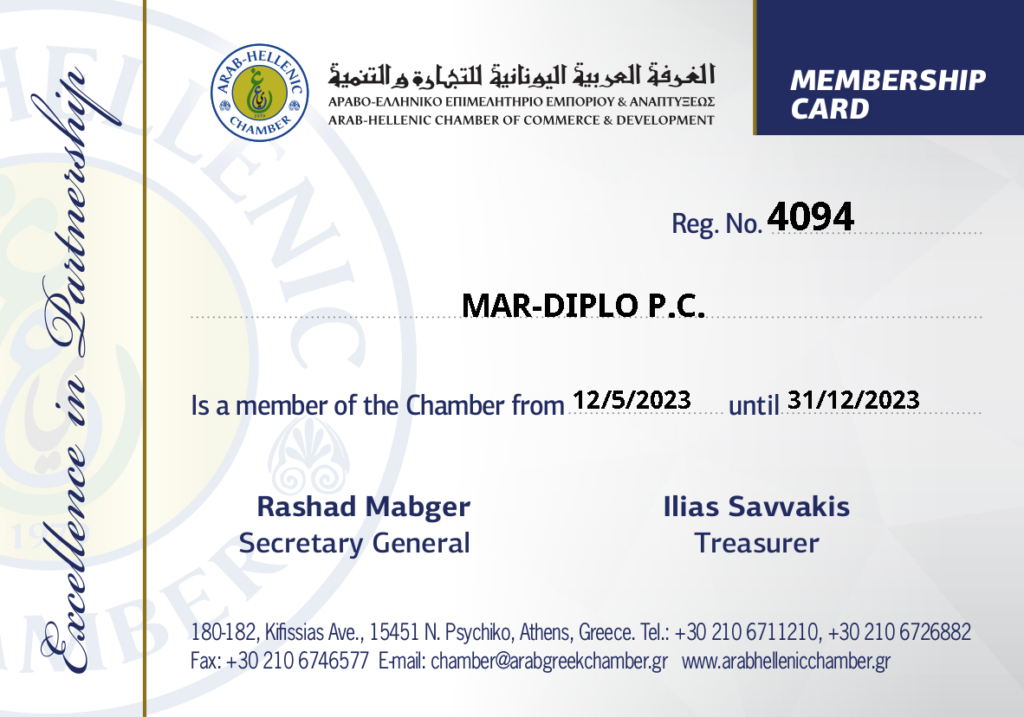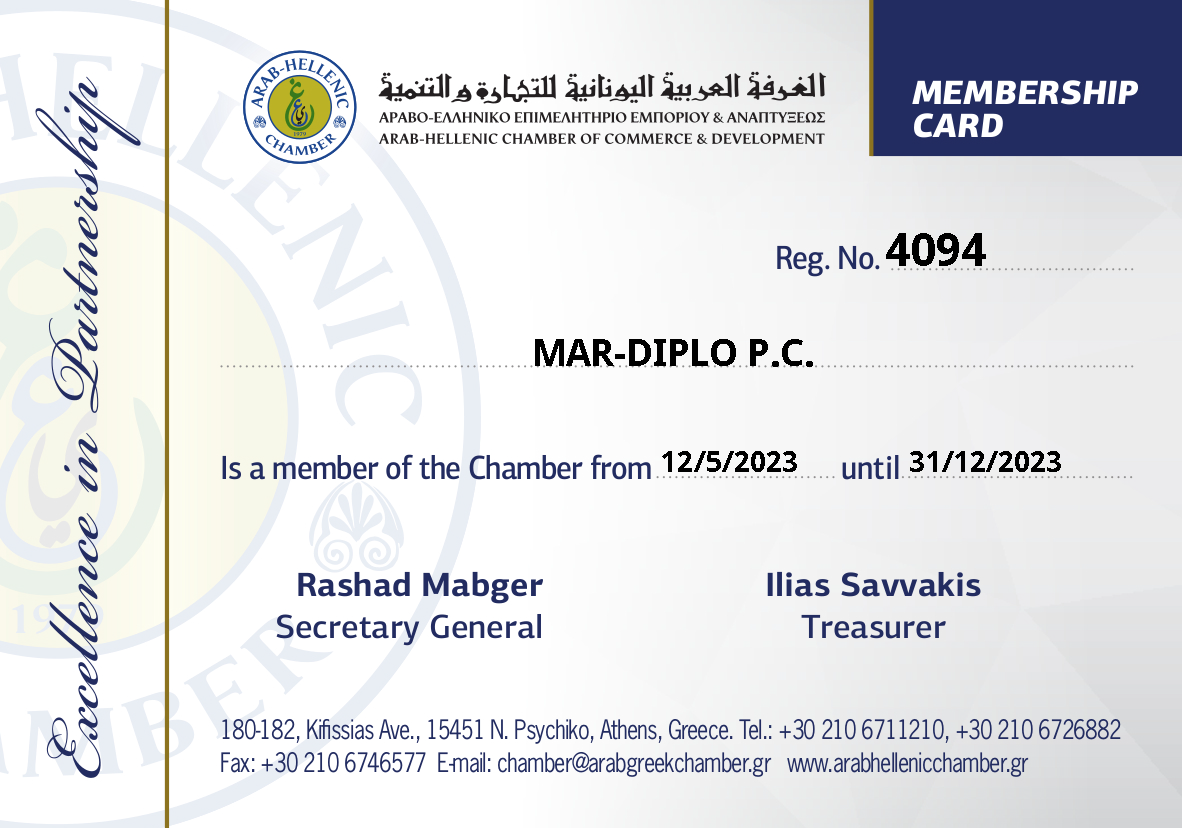 WE ARE READY TO ENGAGE IN INTERNATIONAL MARITIME DISPUTES WITH PRUDENCE AND DISCRETION